EMF Security featured on CBC News Montreal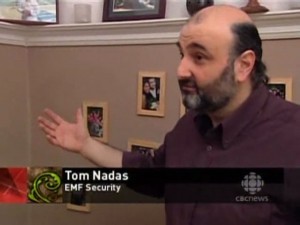 CBC Montreal's environment columnist, Geeta Nadkarni, talks about the dangers of CFL bulbs and the dirty electricity they produce. She interviewed the leading researcher in the field, Magda Havas of Trent University, as well as EMF Consultant, Tom Nadas of EMF Security. Tom provides a demonstration of the dirty electricity produced by CFL blubs and discusses their cumulative impact on the electromagnetic environment that surrounds us.
The feature aired on Friday June 12, 2009 as part of the News at Six broadcast. You can watch it here and then go to the Be Green with Geeta blog for more detail.